MH Aubert, departmental councillor, declared only € 484/month for the year 2015, to the French High Authority for public Transparency
The site of the High Authority for transparency (HATVP) in public life is clear: in January 2017, the vice-mayor of the Jouy-en-Josas commune had indicated that she filed only 484 net euros as her monthly income in the wake of departmental[1]Departemental: related to the French départements which are grossly the equivalents of the British counties. elections of 2015.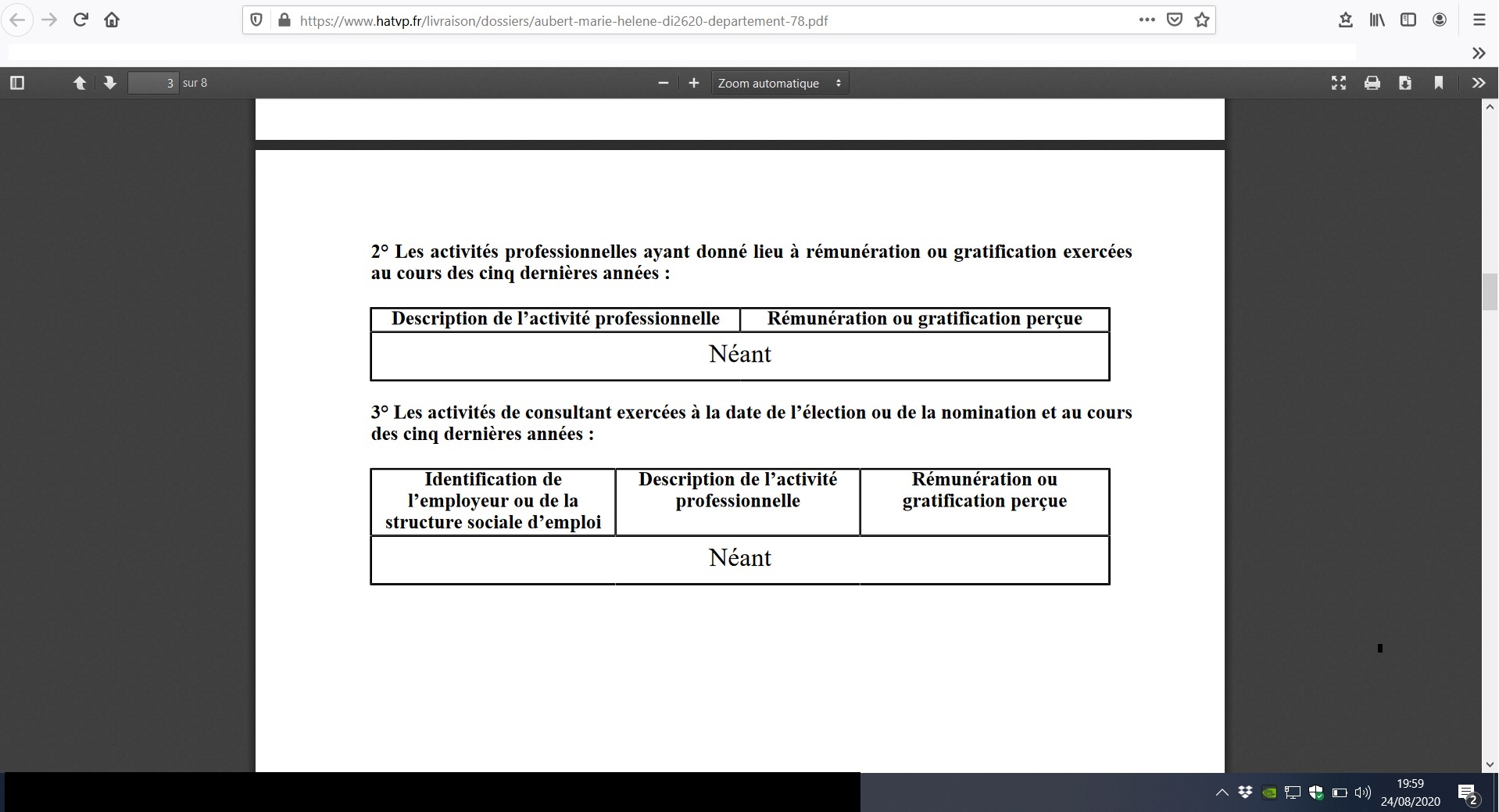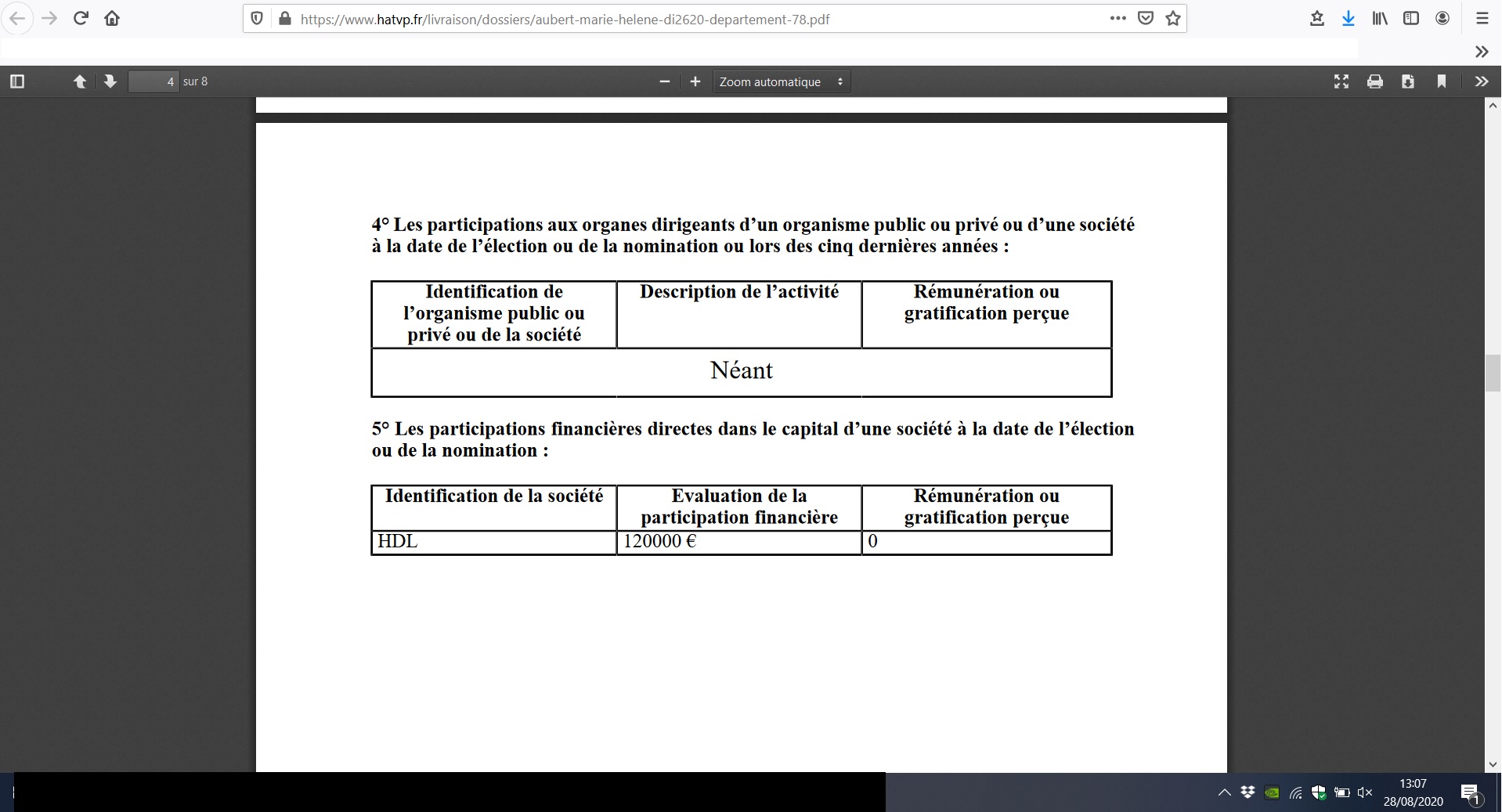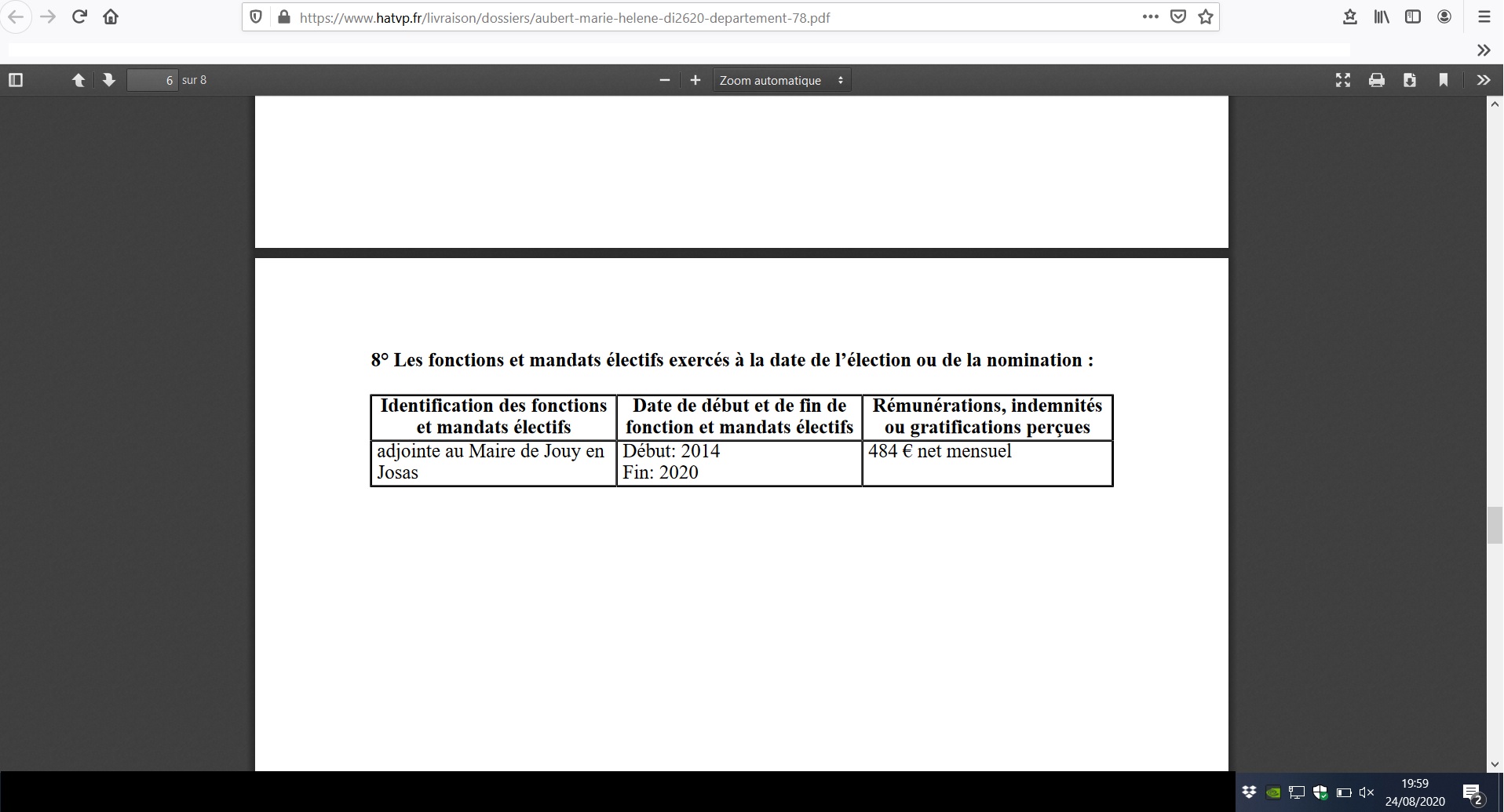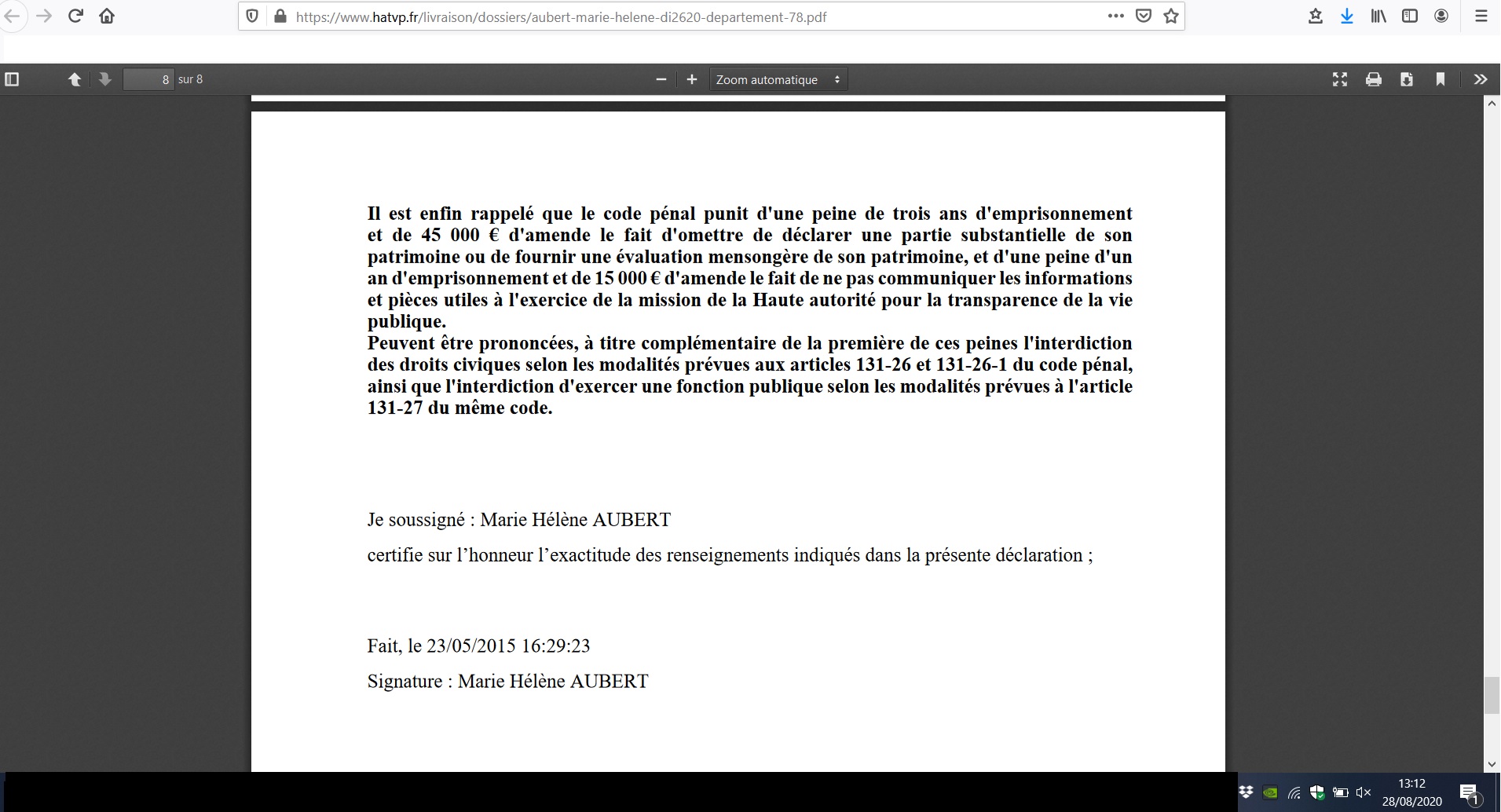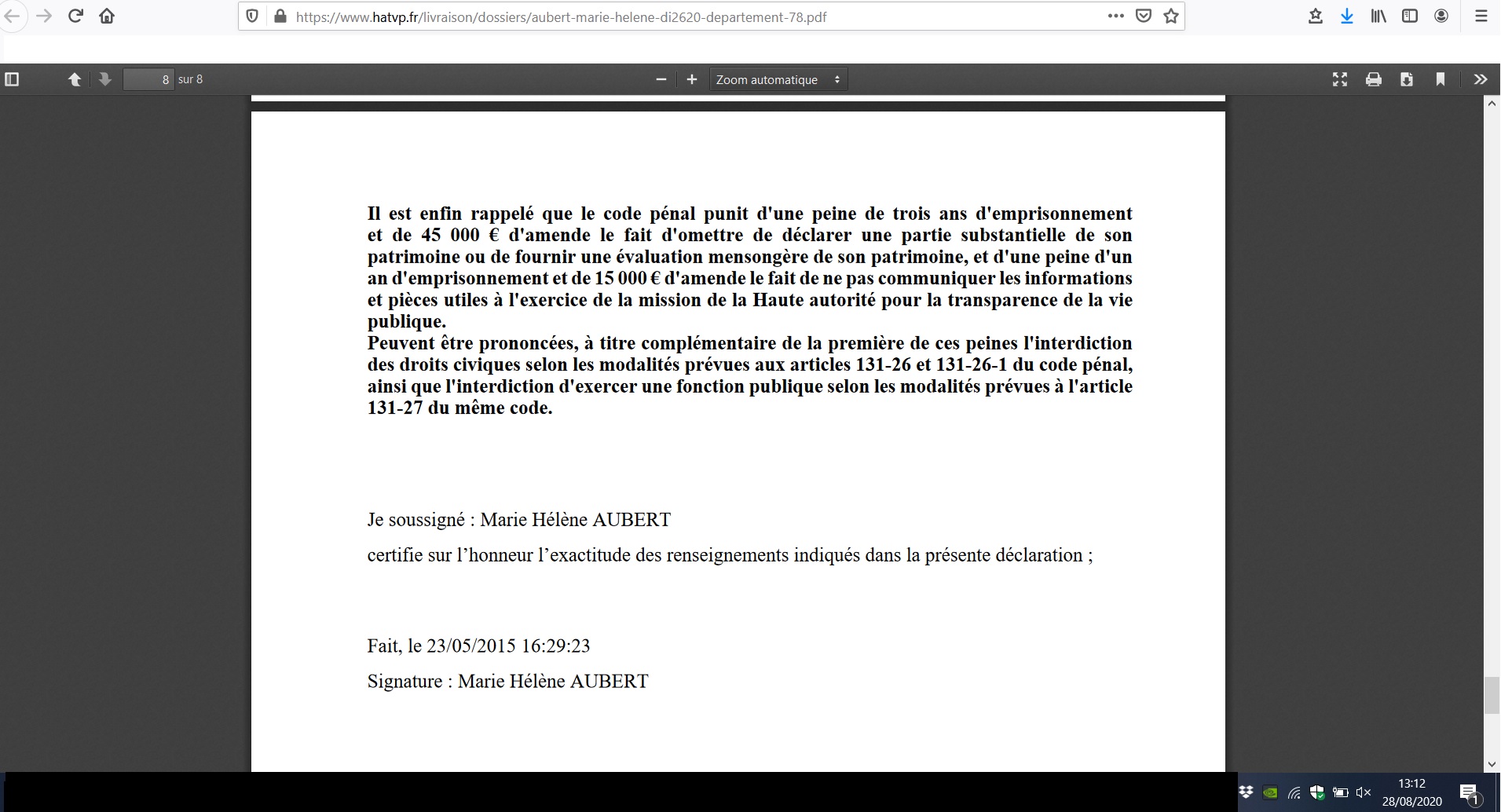 Reading this information on a site for the French Republic, a doubt arises: what if Ms. Aubert already had, at the time, despite her declaration of honor, other political and remunerative positions?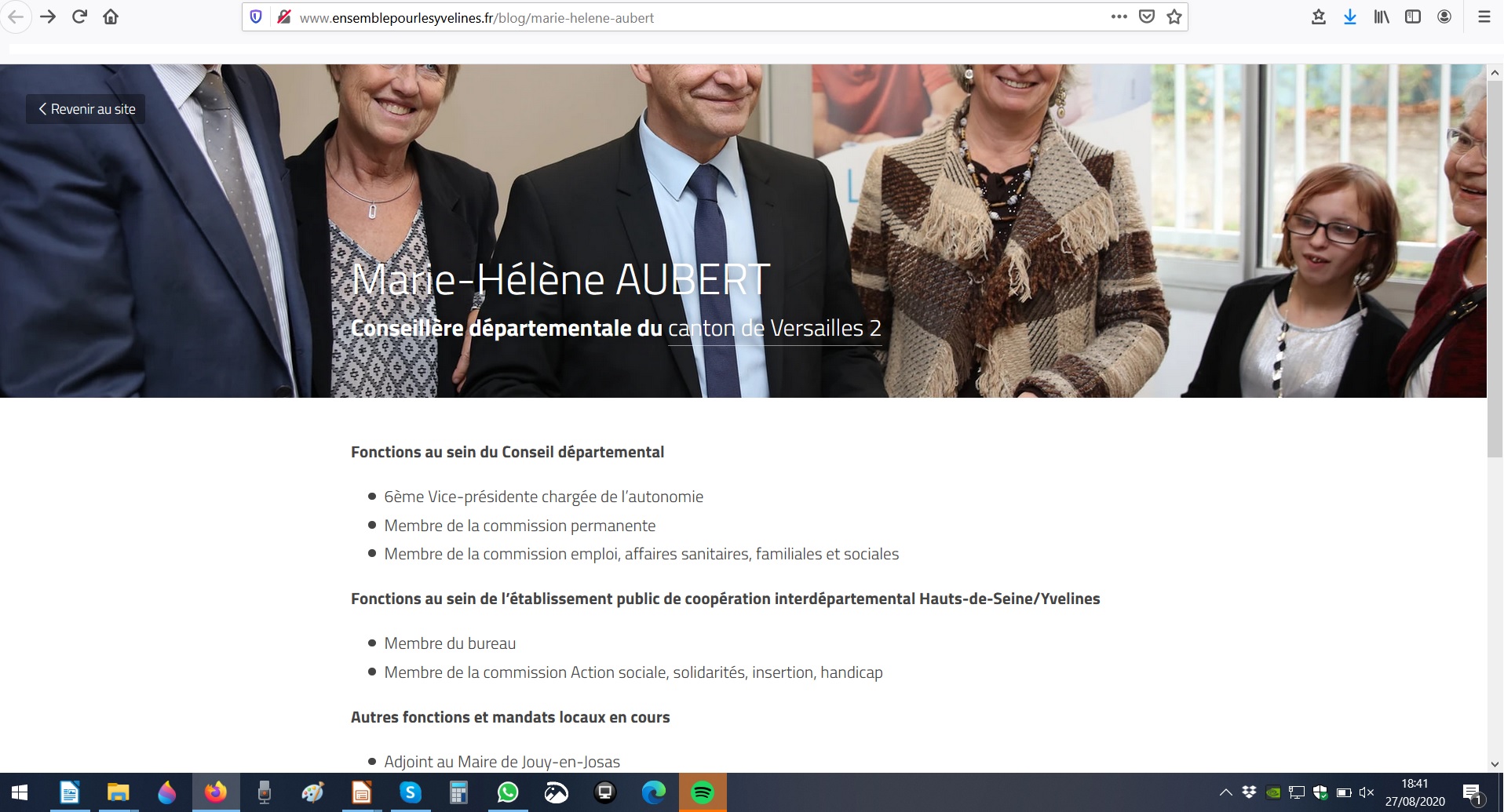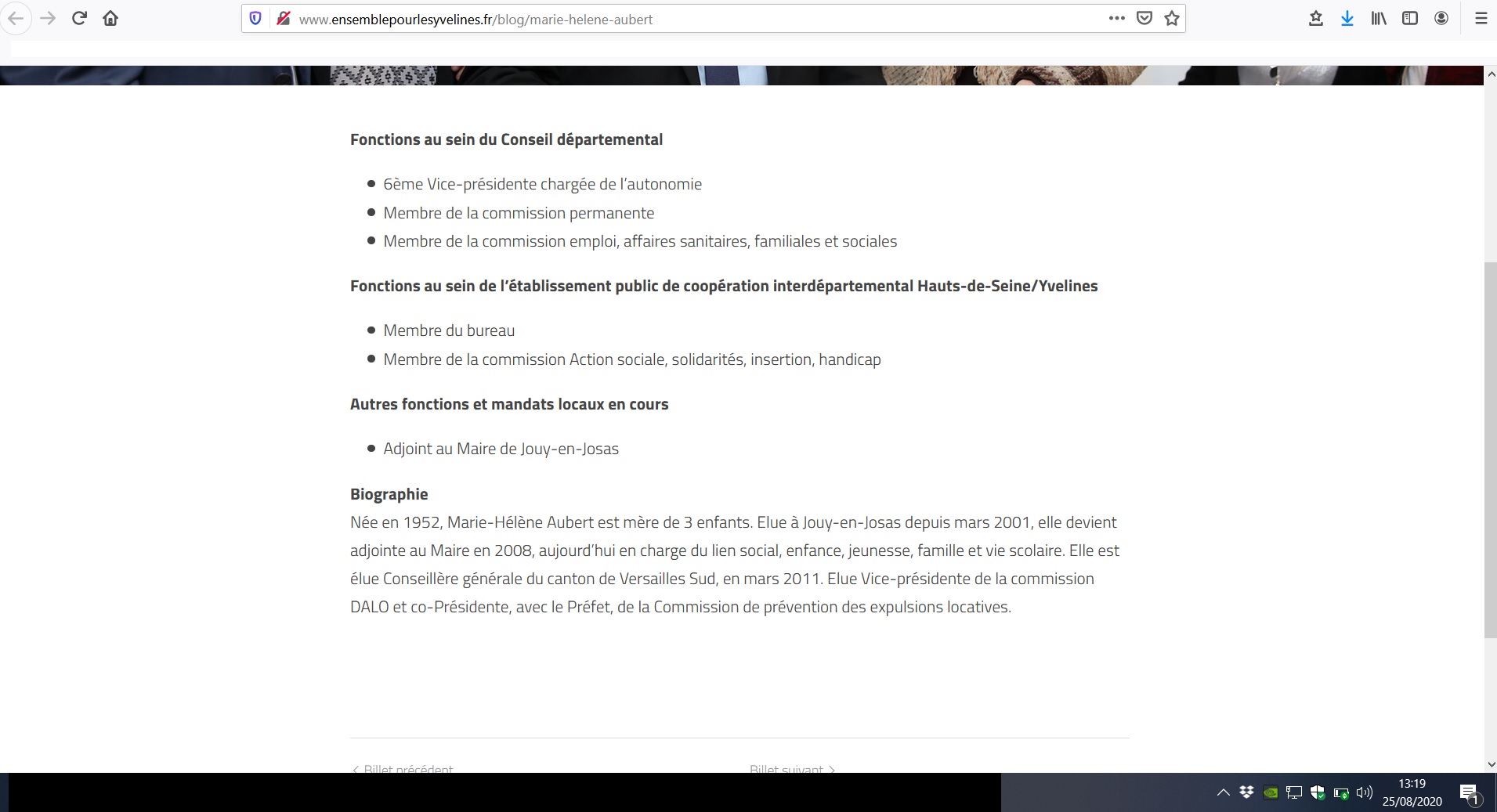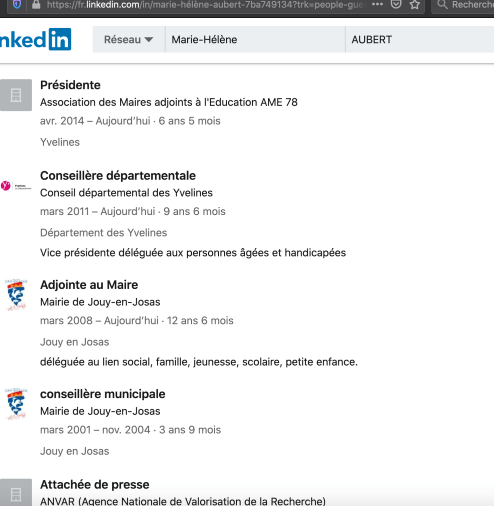 Surprise: Mrs Aubert was also the departmental councilor of Yvelines at the time of 2015 elections. According to Laurent Mauron, of the 'Parisien' (21st November 2019), From 2011, she joined the general council. The remuneration for this post, in 2015, was gross € 2661/month (cf: article L-3123-15 from the General Local Authorities Code. See also: Journal du net).
Contrarily to what Mrs Aubert has declared to the High Authority for Public Transparency, the local politician was also a member of the board of directors of the Outer Paris Region Management Center (Centre Interdépartemental de Gestion de la Grande Couronne de la Région d'Ile-de-France). This structure is dedicated to unite the publics needs of the départements belonging to the second ring outskirts of the City of Paris. It is managed by local politicians.