India – Prevent Farmers' suicide While Protecting Rivers
Introduction
Rivers are naturally created to drain the waters coming from the mountains, groundwaters stored in aquifers (ground strata porous enough to store/retain water such that it gets compressed with great pressure manifested through artisian-wells), rains, snow-melts, etc and also keep on adding more and more waters generated from the varying public-activities which spoil/pollute the river water quality.
In India, most rivers are named after religious-Gods which enables them to earn respect and desire of maintaining their purity/holyness at a level to be fit enough for direct consumption for quenching the thrust for water which is essentially needed to sustain our lives in numerous ways. As a religious ritual/rite, India's Hindoos perform "aachman" (direct inhaling of the waters of some religiously significant rivers like the Gangaa for ensuring salvation) which undoubtedly demands the quality of river-water to be as high as needed for drinking purposes.
But, despite this, out of our shear ignorance/greed, we had been exploiting our rivers more and more for our culturally-dependent conveniences (like disposing of all our wastes, wastewaters, unwanted-material, even dead-bodies, filth, etc into rivers) and activities like agricultural, industrial, domestic, recreational, pilgrimages (especially like "kumbh" along the Gangaa, etc) generating numerous undesirable materials, chemicals, toxics, etc without even thinking of protecting the quality and aestheticity of this water, the life-giving nectar. It had been like axing our own feet. Most rivers have thus become polluted to such an extent that they are no more fit enough for most of our beneficial uses like drinking, agricultural, industrial, bathing, recreation, etc.
Manifestation of our progress/development is directly proportional to the rivers quality and level of their exploitability. Therefore, it is very much the need of time not only to ensure foolproof cleaning of the rivers but to maintain its quality despite increasingly human activities of varying kinds.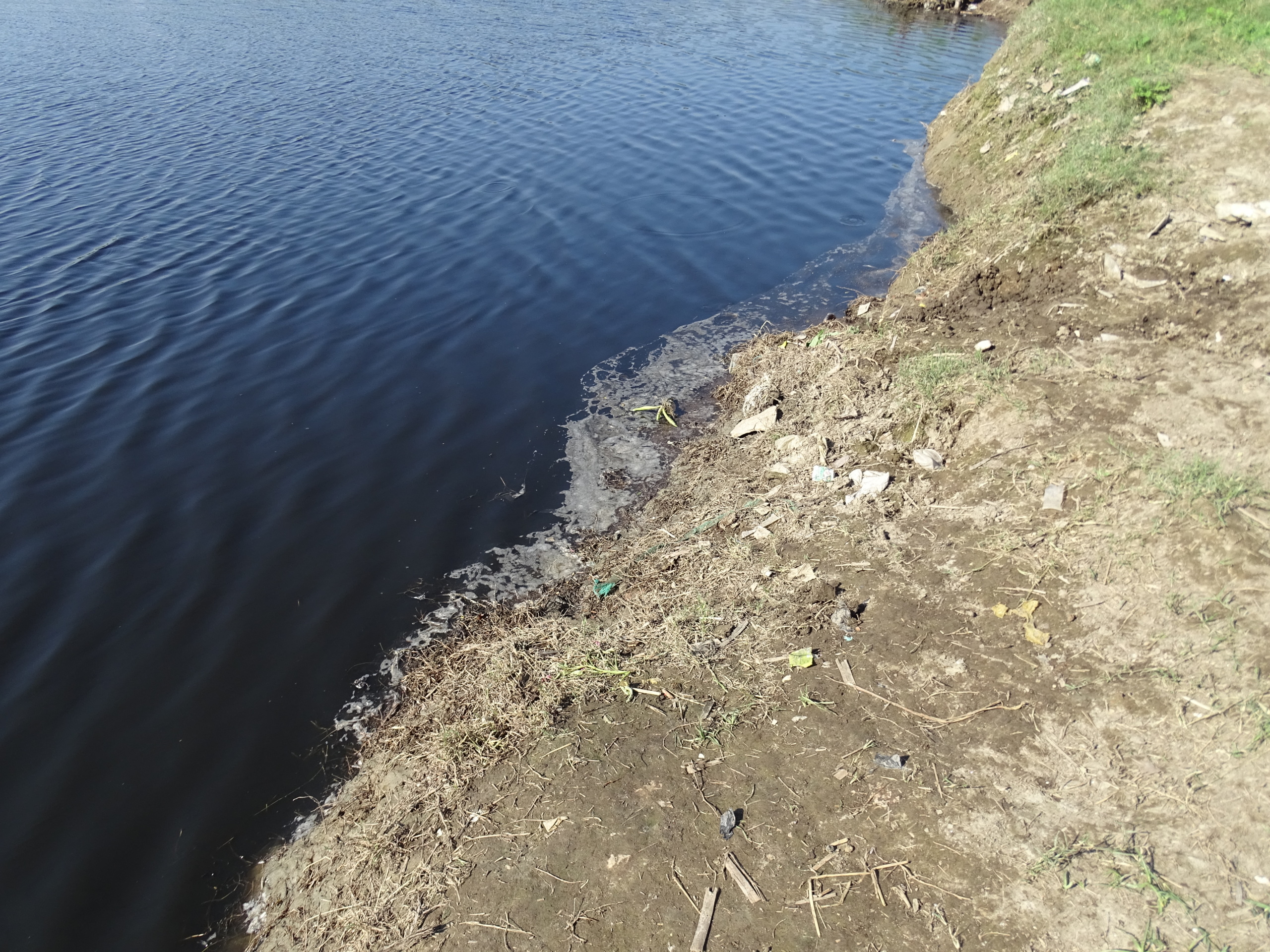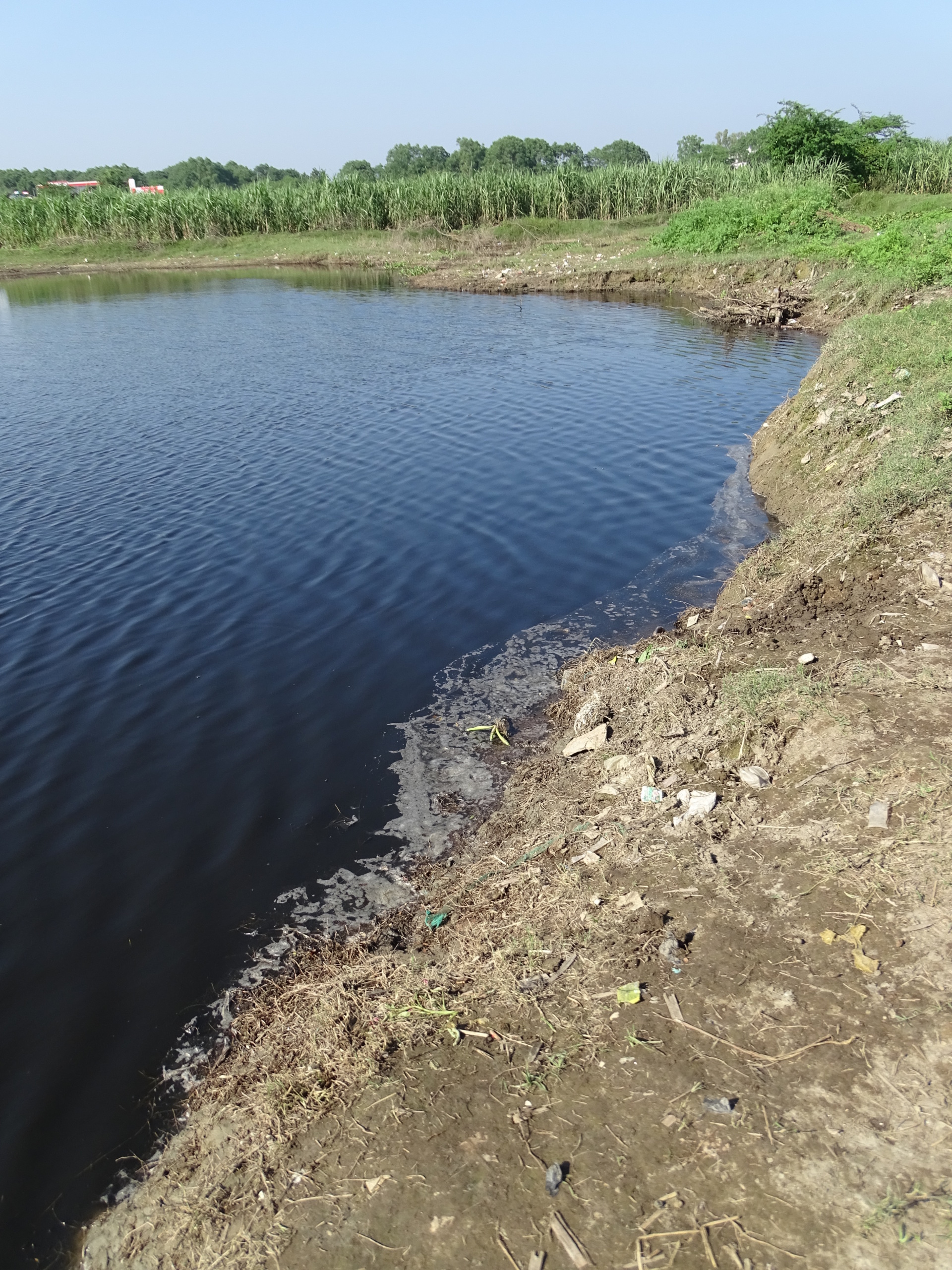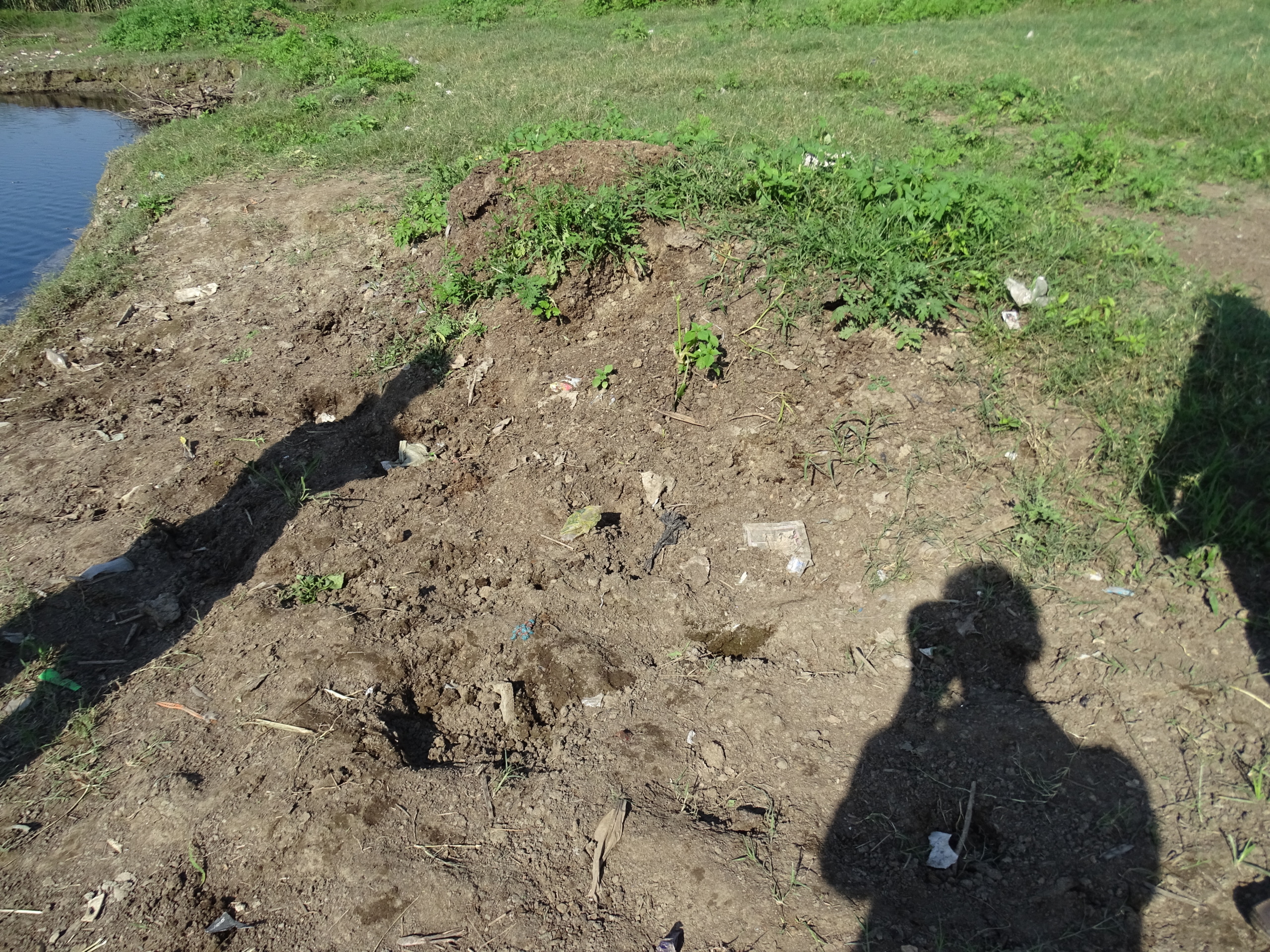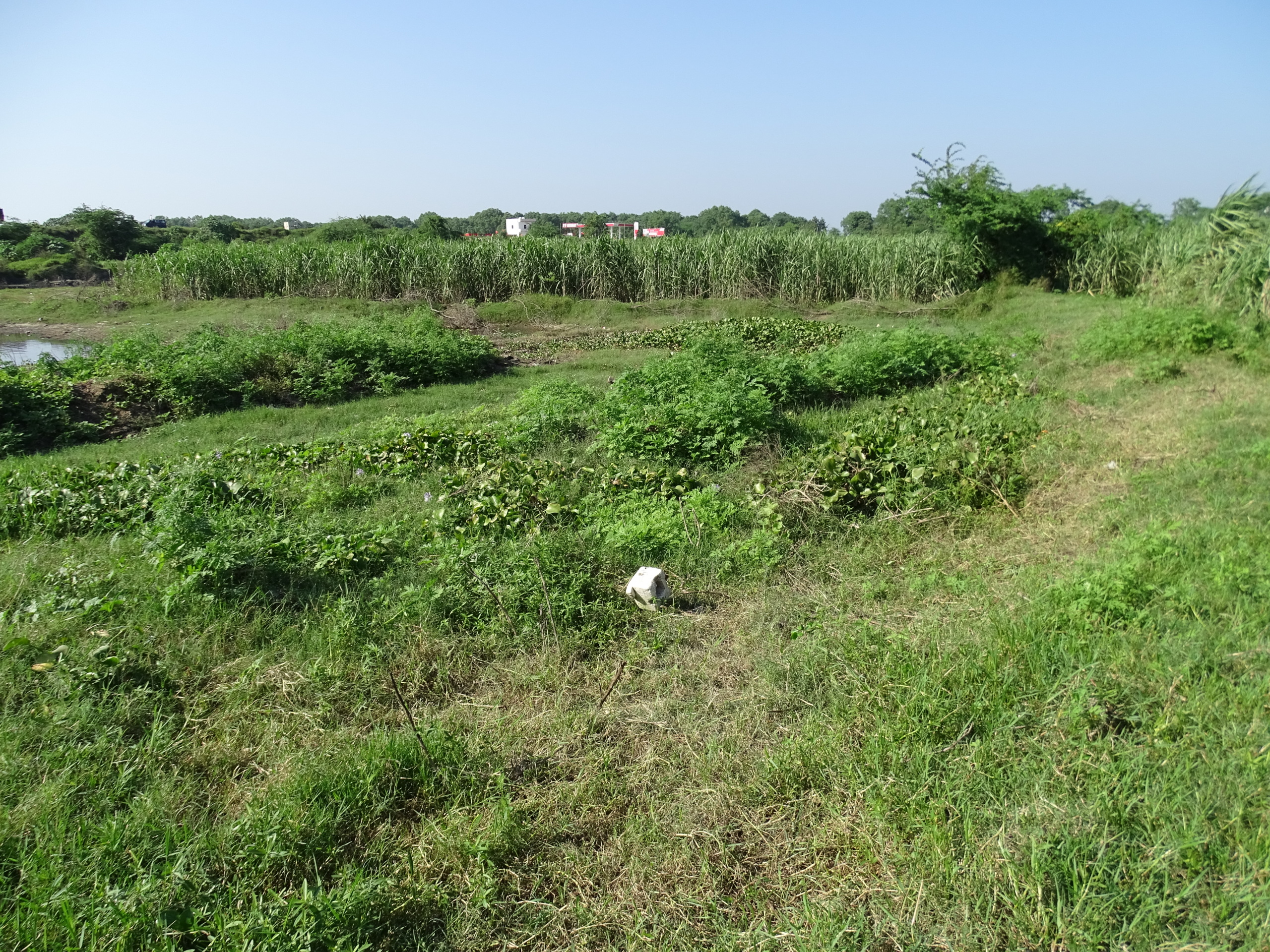 This can be ensured only if not even a drop of any wastewater is allowed to enter a river. Therefore, at all cities/urban-centers, a barrier must be created between the river and the population by constructing a dam-like structure or a retaining-wall between the river and the city at one or both sides of the river depending on the development of the city. Apart from this, a covered canal (or huge sewer) must be made between the stated barrier and the city for receiving all the wastewater that gets generated from the city's various activities only to flow towards the river. This construction continues upto 2 or 3 km downstream of the city where wastewater-treatment facilities are constructed. Such treatment facilities can be none or primary or secondary or even upto tertiary levels depending on the funds affordable by the city's corporation/administrstion. The treated (or untreated) nutrient-rich effluents and sludges can be pumped and sold to the agricultural farms for irrigating their fields and preparing (with or without excreta collected from insewered areas) natural organic-manure for organic-farming, the present craze. This will partly cover the effluent-treatment costs.
The remaing effluent can be disposed off in the river only to be self-purified by the time the river reaches the next downstream city. Gangaa River, for example, self-purifies itself at a rate 15-25 times compared to other rivers, vide author's world-wide publications.
The dam/retaining structure can be developed into a beautiful picnic spot with swings, play-lawns, flowers, artistic-trees, umbrellas, steps for river-bathing, religious-rituals, etc.
The retired engineers and political-party workers along with rich religious-organisations can easily donate their services/money for such causes in India or elsewhere. The project completion can be effected in very short times by engaging larger manpower.
The presented strategy would easily ensure river's permanent pollution control, city's safe and economic/free wastewater disposal, pollution-free preservation of groundwaters, prevention of eutrophication of lakes, apart from ensuring regular supply (even during drought-times) of nutrient-rich irrigating waters at farmers' fields to prevent their suicides (in India or elsewhere) and as bonus, a beautiful picnic spot cum river front for the city-dwellers and children.
Prof.Er.Dr. Devendra Swaroop Bhargava, is retired from Roorkee University (now IIT), also at IIT Kanpur, AIT Bangkok, NITs at Allahabad, Kurukshetra, CPCB NewDelhi, BITS Pilani, MBM Engg Col Jodhpur, Govt.Advisor ArdhKumbh Haridwar; an Author of over 500 Research Papers and Recipient of 32 Academic Awards.
Cover picture (September 30th 2018): the Hindon River, next to the State Highway 82, in Uttar Pradesh State. Plastic domestic garbage can be seen on the banks. In addition to the bacterilogical hazard added by the cows, chemical issues is there due to the presence of a polluting paper mill located upstream. Because of the river hydrological system, those two kinds of pollution will reach the Yamuna river in Noïda (insdustrial area of New Delhi) and then in the famous Ganga river in Paryagraj (Allahabad). Photo and comment: B. de Foucauld.
Layout: BdF.